Outside
Our villa is in a community complex and overlooks the pool and fields beyond and to the side. We dotted the garden with various plants and trees such as palm, olive, hibuscus, succulents, bougainvillea and various smaller plants to provide a private space and greenery. Please water lovingly! The palm is now HUGE (better pictures to come after our next visit...)
| | |
| --- | --- |
| If you look closely you can see the olives on the right side! | |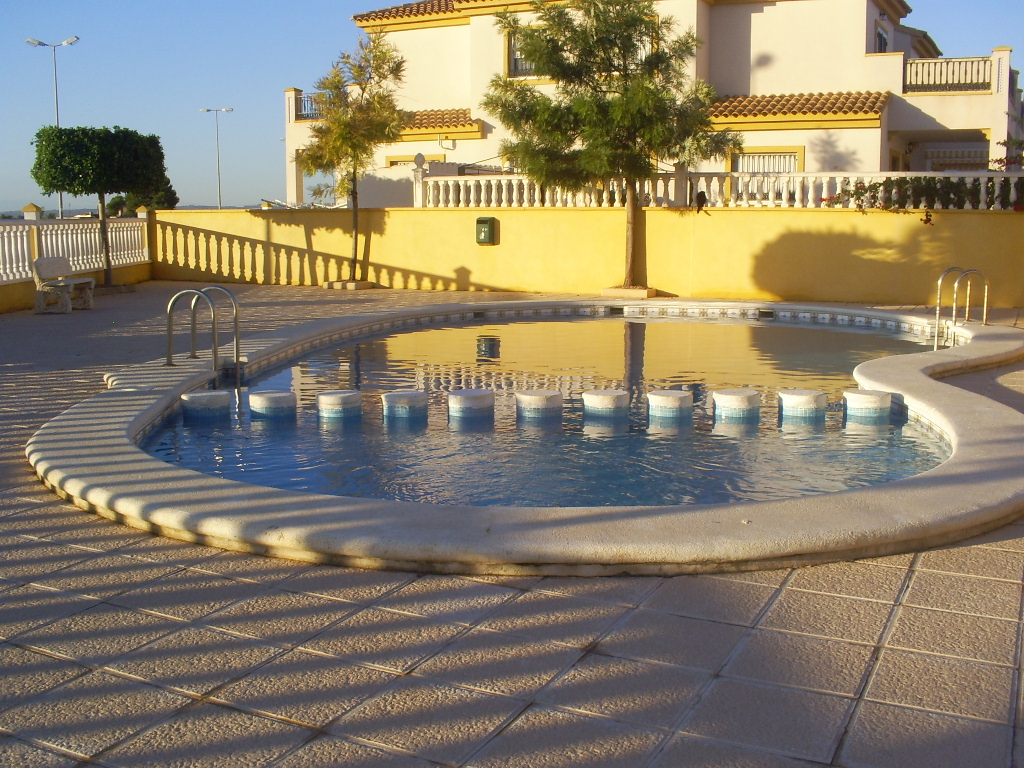 Here's the pool opposite our house. Many hours spent reading, lazing, swimming and pool acrobatics with our children!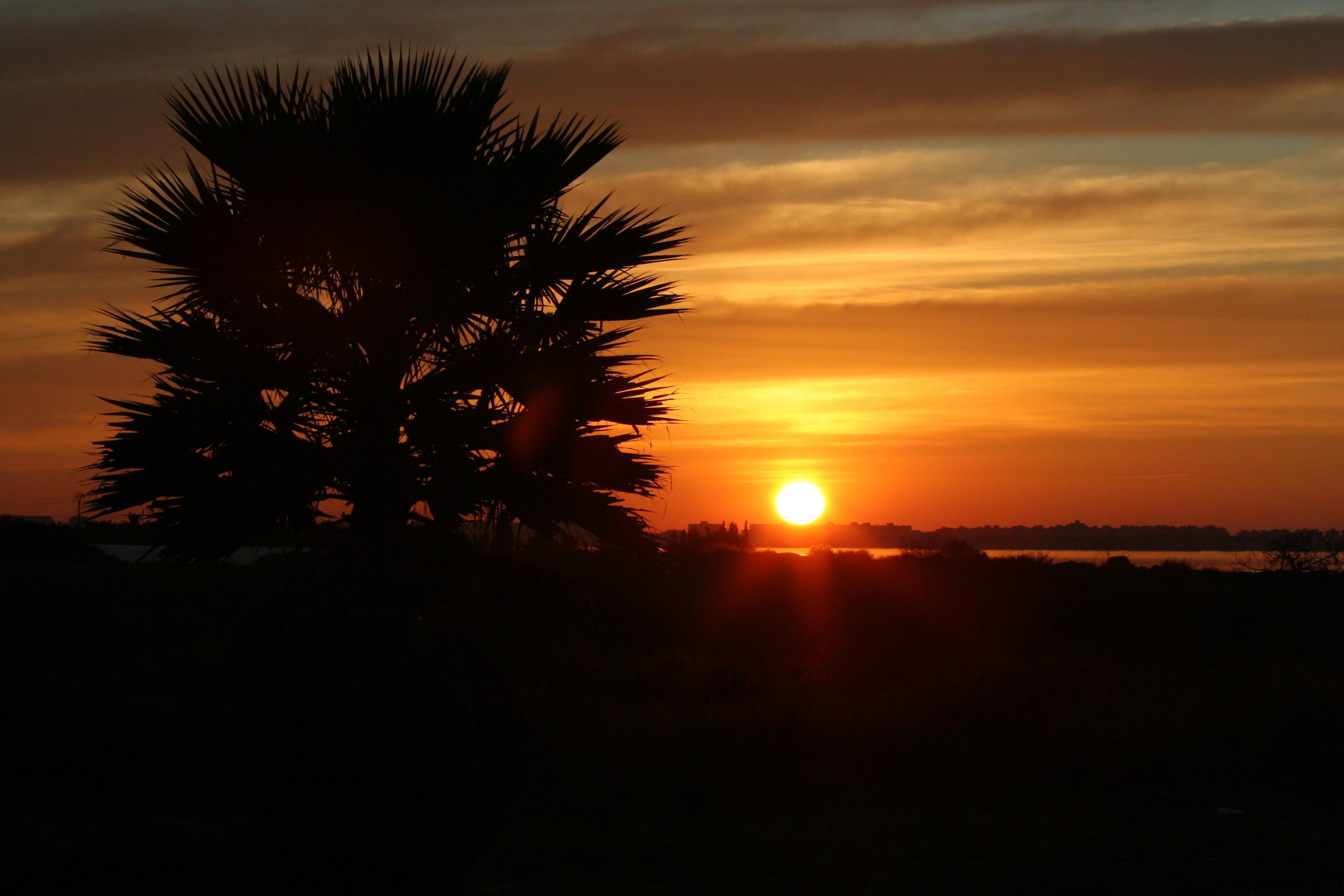 View from the terrace at sunrise (above) and during the day (below)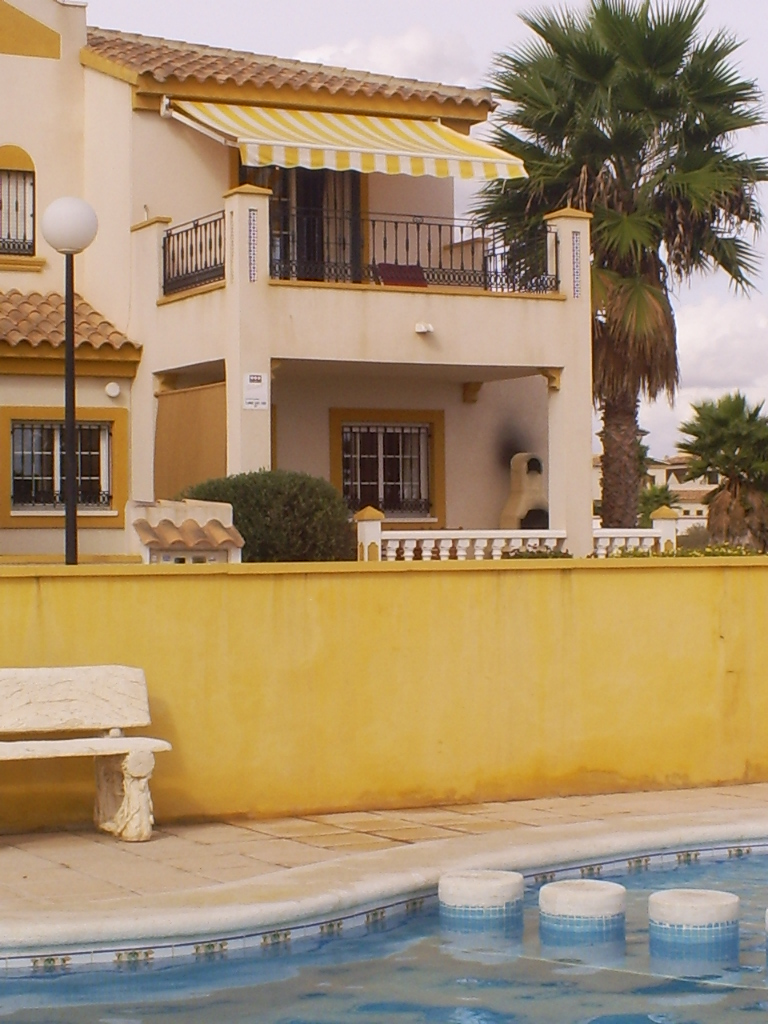 Our villa from the front seen from the pool area. ...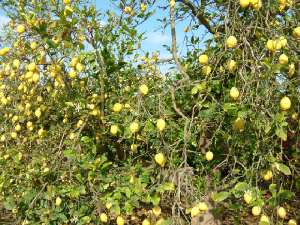 The trees I'd have like to have... Cycling (or walking - we're too lazy or hasty) to the De La Mata birdhide takes you via the local farms where orange and lemontrees abound. Gorgeous! We love it.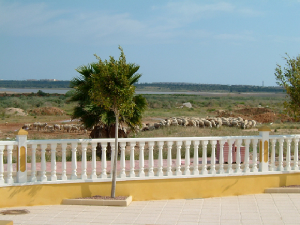 Herds of sheep graze in the field opposite our garden during Springtime. Faint tinkling of bells and occassional bleating add to the "nature" ambience